Release Notes - September 15, 2022
Building upon our recent Studio updates where we introduced 16 pre-built Content Blocks, we're now deploying six brand-new, pre-built templates using those blocks on September 20, 2022. You'll be able to quickly clone any of these marketing and transactional email templates, then update the look and feel to match your branding.
Even if you already have email designs that satisfy your needs, we encourage you to check out these easy-to-use templates, constructed using the pre-built Content Blocks:
Marketing
Marketing Newsletter
Pre-Stay
Confirmation
Post-Stay
Cancellation
You just may discover a fresh alternative to the templates you currently have in rotation! Minimal downtime is expected at the time of deployment. Stay tuned as we continue to expand this new library of pre-built templates.
Watch a short demo to learn how to use the new pre-built templates
Accessing the Templates
In the menu bar on the far left, select Campaigns to expand the drop-down, then select Templates.

Switch the new toggle at the top from Saved to Pre-Built.

The available pre-built templates will appear.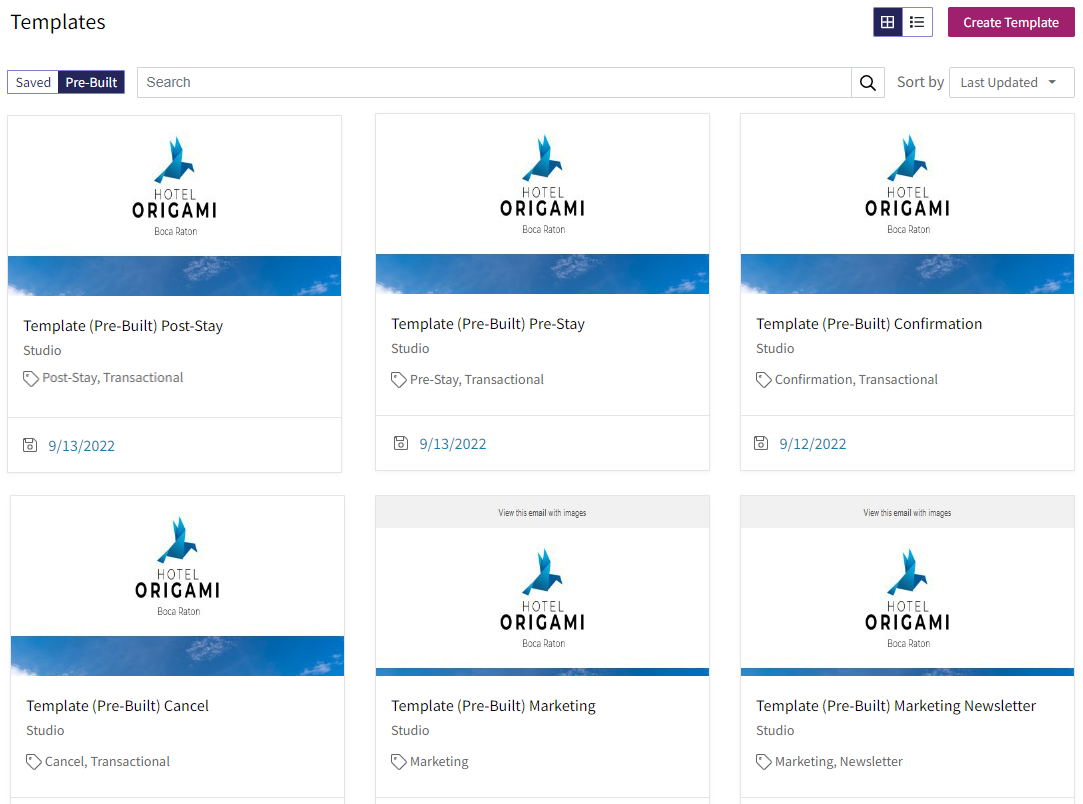 Preview Templates
When you hover your cursor over a template, you can select the View icon to preview the template.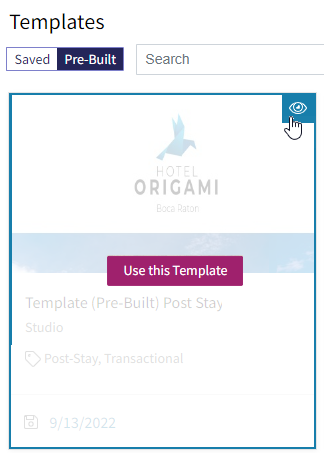 Preview Example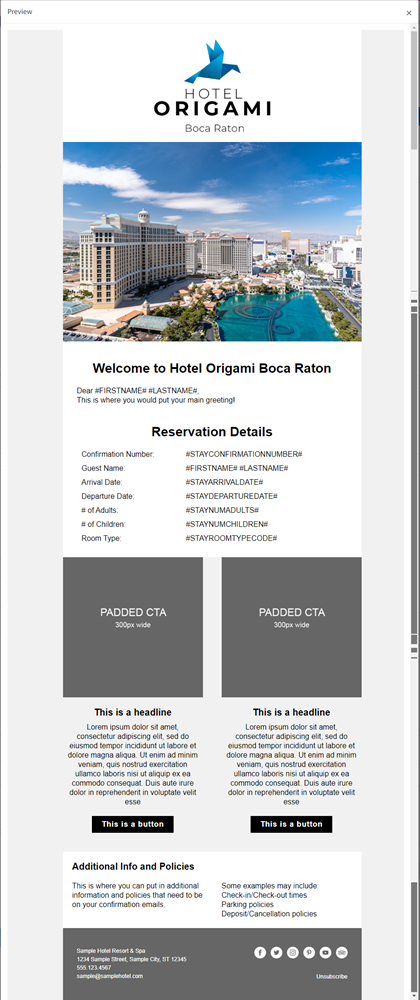 Create a New Email from a Pre-Built Template
Select Use this template to create a new copy to work on.
Your new copy will open for you to rename and edit as needed. Read about editing templates.