There is a best practice on separating your transactional emails and marketing emails. It may not seem serious, but your marketing emails may impact the ability to send your transactional emails if they are crossed. In eInsight, we link transactional IP to the transactional domain and marketing IP to the marketing domain. During implementation, Cendyn team will help setup best practices to use in "from name," when creating a campaign. We will help setup the front email in the eInsight admin menu.
Transactional Domain
The transactional domain is denoted by Res in the domain. The reservation being @Res.CendynHotel.Com.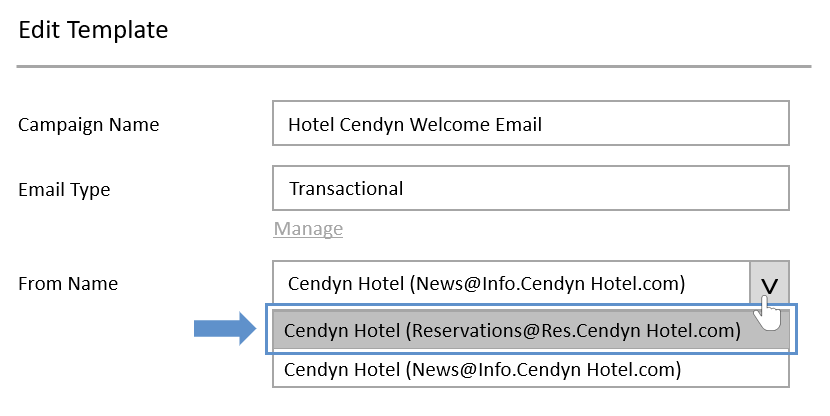 Marketing Domain
The marketing domain is denoted by Info in the domain. The campaign being @Info.CendynHotel.com.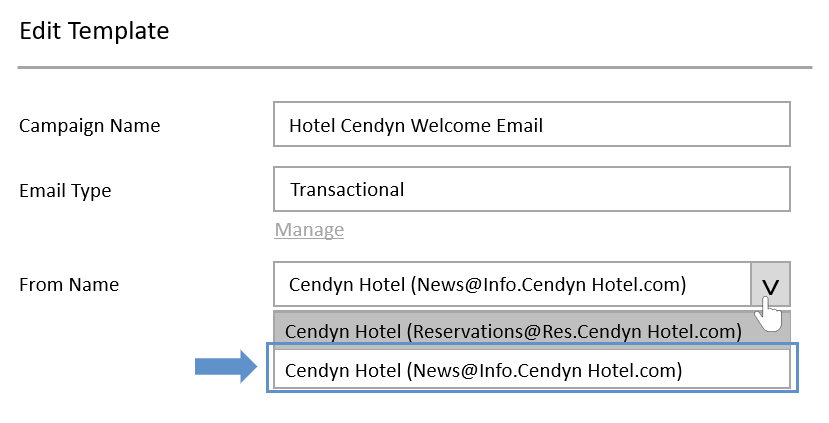 Benefits for Separation
Minimize potential flagged IP address due to abnormal send volume
Keep the two-campaign separated due to different engagement
Audiences are not the same