Release Notes - October 31, 2022
We're pleased to share enhancements we've recently made to our CRS and Booking Engine to improve your user experience.
Apply additional taxes on "other taxes" with precision in the CRS
As hoteliers, you must abide local tax and fee legislation, easily and accurately calculate them for guest stay dates, and convey them to your guests. We've now made it easier for you to adjust specific taxes as needed when governing bodies make changes.
Previously in the CRS you could create a tax that applied to both the room rate and other taxes/fees, but it was either applied to ALL other taxes/fees or NONE of them. Now you can choose which specific other taxes/fees the tax will be applied to, and if it should be applied to the room rate as well.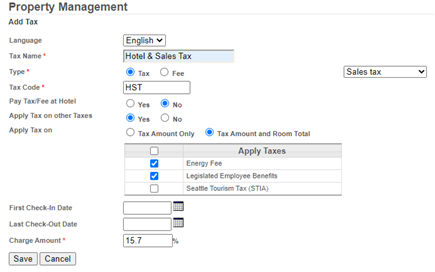 Support IATA/TA guarantee for GDS/ADS bookings
For reservations booked through the GDS/ADS channels, travel agents and/or agencies with an IATA # are no longer required to utilize a credit card to guarantee the reservations. Rather, the provided IATA # allows the travel agency to be the guarantee.
PMS confirmation look-up enabled in booking engines (RT3 & RT4 IBEs)
Previously, only the CRS confirmation number could be used to look up reservations in the booking engine. Now you can utilize either the CRS confirmation number or the PMS confirmation number. Also, PMS reservations can be modified through the booking engine.

Addon taxes now display a description in the booking summary (RT4 IBE)
You can now see details of the applied add-on taxes by line item, rather than only a total dollar amount.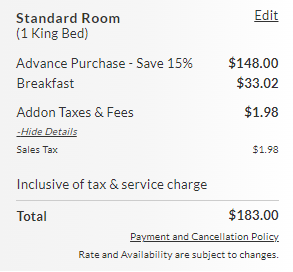 Currency search feature (RT4 IBE)
Guests can now search for their country or currency when selecting their preferred currency on the booking engine.