The Campaign Performance view provides a list of campaigns with main performance indicators, such as delivery rate, click and open rates, as well as opt-out rates. The report overview shows a list of campaigns with KPI cards on the right, detailing trends for the individual performance indicators. Selecting a specific campaign, changing the default dates, or selecting a particular brand or property will dynamically adjust the display to the selection.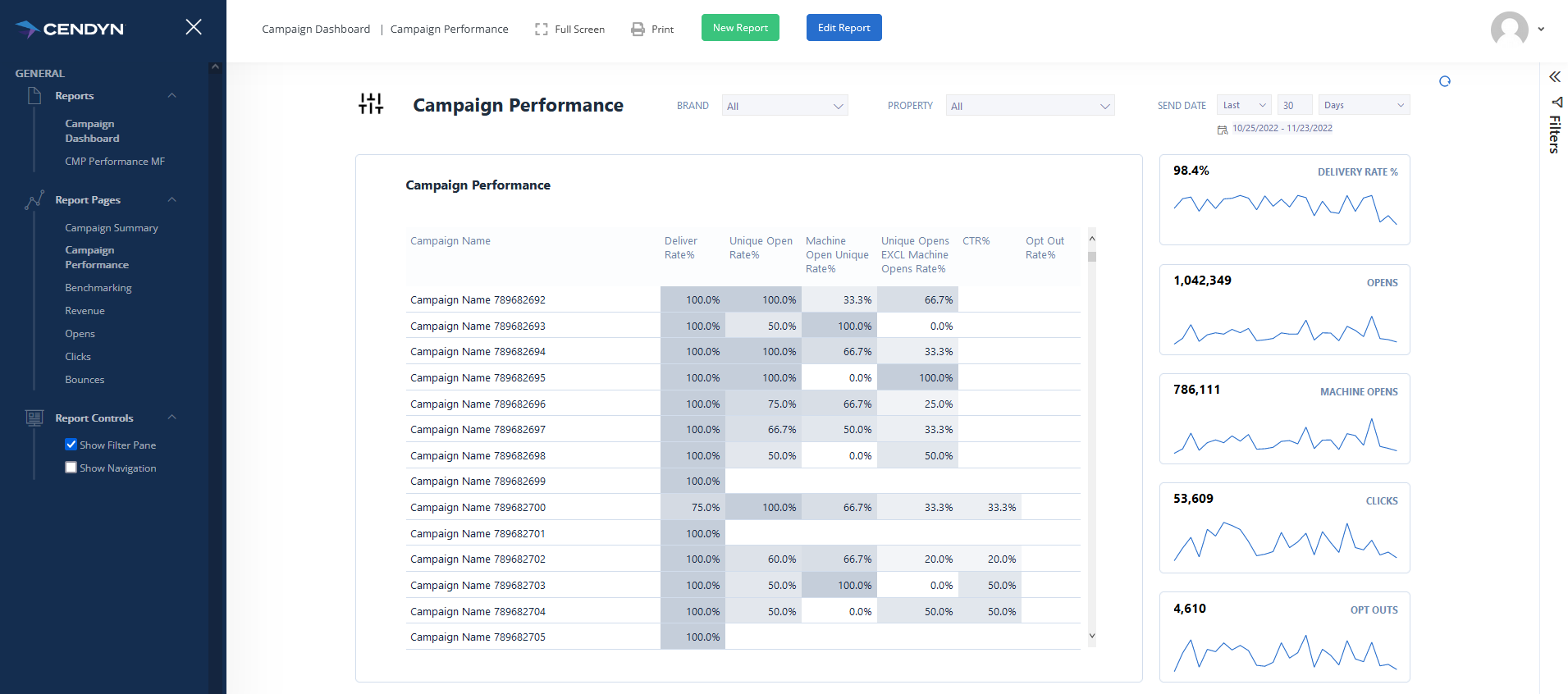 The campaign list shows the campaign name, delivery rate in percent, unique open rate and machine open unique rate in percent, as well as click-through rate (CTR) in percent, and opt outs.
The KPI cards on the right provide more detail on the performance indicators by showing the trend over time for the selected period.
Available options:
The report dynamically adjusts to your selection of brand, property, period, or campaign selection.
Filter the information by selecting a specific brand or property from the header.

You can also change the campaign sent date from the header. By default, the report lists campaigns sent over the previous 30 days.

Select a specific campaign from the table by clicking into the respective row.